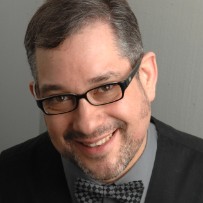 MICHAEL ALLEN ANGEL (Director/Writer/Producer)
A native of Los Angeles and a graduate of UCLA's Department of Theatre, Film, and Television, Michael has a diverse list of entertainment credits. He has worked as an Assistant Stage Manager for the Los Angeles Theatre Center; Production Manager for the L.A. Troupe: Theatre-in-Education; Properties Designer and Prop Master for the Pasadena Playhouse, REPRISE! LA, and the long-running interactive-theatre hit Tamara.
As an actor, Michael has a long list of mute servant roles on his resume. They include: A Monk in The Lion In Winter with Carole Cook and Tom Troupe (Pasadena Playhouse); The Ominous Nun in Quills (Geffen Playhouse); Frederick, the long-absent husband in Ruthless! The Musical (Canon Theatre); The Major Domo, Les Liaisons Dangereuses; a Cholo Angel, Stone Wedding; and his favorite... Guy-With-Bullhorn in Reza Abdoh's controversial Minamata (Los Angeles Theatre Center). He has also appeared as Jason the scheming Television Producer in the comedy short The Review. Once or twice Michael has played Bob Cratchit in A Dickens Dinner.
Favorite directing credits include Dracula, Go Go Girls In Trouble, Blake Warner's After Hours, and the workshop production of Cathy Lind Hayes' one-woman show A Maze Of Mothers. Michael was proud to direct the gender-bending illusionist duo IMAJICK in their Adventures Of Priscilla and Trixie, which played Los Angeles, Las Vegas, and Atlantic City.
In his back pocket, Michael has a gay romantic comedy feature-length screenplay: A Convoluted History Of The Natural Biological Need To Be Loved By Somebody As Examined Through The Courtship Of Bentley And Max. Most recently, Michael was a contributing writer on Serph Film's popular YouTube horror anthology series Horror Haiku with the episode entitled "'Til Death Do Us Part".
Broken Hart is Michael's first short film.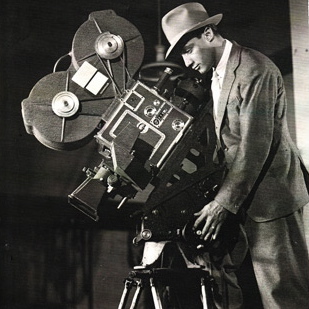 BRIAN VALENTE (Director of Photography/Associate Producer)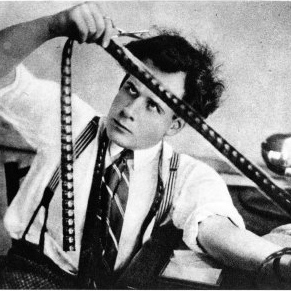 FRANK MOHLER (Editor/Associate Producer)
Frank is a Los Angeles based video editor. He graduated from Appalachian State University with a degree in Theatre, but has been making movies for over 10 years. He currently works freelance; cutting trailers, short films, and DVD Special Features. His most recent work includes the award-winning short film Rooftop, as well as the DVD bonus features for Transformers, GI Joe: The Original Animated Series, and It's Garry Shandling's Show. He is currently working on pilots for two web series.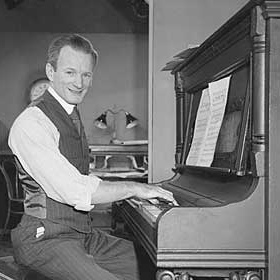 BOB ESTY (Composer/Music Supervision)
Bob has produced, arranged, or written (with writing partner Michelle Aller) such classic pop, dance and movie title songs as "The Main Event" (Barbra Streisand), "Last Dance" (Donna Summer), "Take Me Home" (Cher), and "It's Raining Men (The Weather Girls). He has contributed to such soundtracks as "Thank God, It's Friday", "Roller Boogie", "The Main Event", "You Can't Hurry Love", and "True Lies".
His concerts and live tours include: The Barbra Streisand Concert Tour; Dusty Springfield; Billy Preston; Sally Kellerman; The Pointer Sisters; Bette Midler; Hugh Jackman; and Cher.
Bob has written theme music for LOGO's Rick And Steve: The Happiest Gay Couple In The World.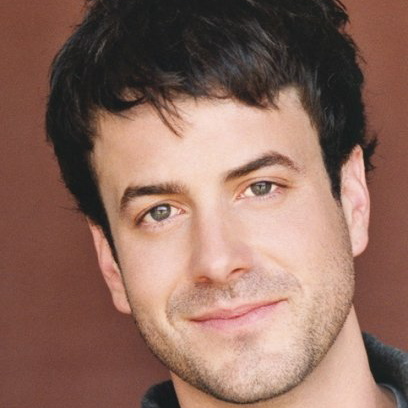 ZAK BARNETT (Hart)
Zak Barnett wrote, directed, and acted in his first play when he was sixteen and has been working in stage and film ever since. While working as an actor on various film and theatre projects, Zak Co-Founded and served as Artistic Director of the experimental theater company "Ghosttown," for which he won numerous grants and awards. Some of his theatre credits incluse What The Birds Carry, Hunter's Point, The Alice Project, Three Part Harmony, Blind Faith, and The Illusion. Films include Becoming Bert Stern and Totemist.
Recently, Zak finished Co-Directing, Co-Writing, Co-Editing and Starring in the feature film Less. He is currently in development for his second feature with a major independent film production company.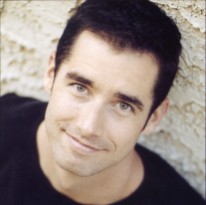 GERALD DOWNEY (The Flower Delivery Guy)
After leaving the farm in Missouri, and after a brief stint at the MGM Grand in Las Vegas as a cowboy, Gerald headed for the big city of New York where he grew a healthy stage resume, starring with Mario Cantone in the Off-Broadway comedy The Crumple Zone (dir. Jason Moore), and a successful commercial career booking dozens of national commercials.
Upon arriving in Los Angeles, he was cast as the very first victim in the first episode of Navy NCIS. Pursing non-dead roles, his television credits include, Mad Men, Criminal Minds, Boston Legal, Frasier, Will & Grace, Joey, Rita Rocks, Surviving Suburbia and many others. His film credits include, Eagle Eye, Die Hard 4, Because I Said So, and Evan Almighty. He's starred in such independent films as Sheltered and award winning shorts, Denial, Anger, Bargaining, and Acceptance, Broken Hart, and Macbeth: the Comedy.
You can see him in the upcoming films Open House and A Voice in the Dark due out in 2010, and you can also catch him on the web series Murder Squad (murdersquad.net).
Gerald is also proudly recurring on TNT's hit show Leverage as an FBI agent beside comedian Rick Overton.
Oh, and you can call him "Gerry".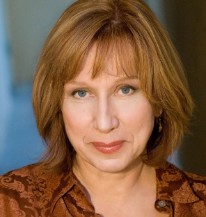 CATHY LIND HAYES (Mom)
Cathy Lind Hayes made her television debut at the age of 6, with her parents, entertainers Peter Lind Hayes and Mary Healy, on Edward R. Murrow's Person To Person. Her third generation theatrical heritage extends to her grandmother Grace Hayes - Vaudevillian actress and singer.
Cathy's television credits include guest starring roles on Grey's Anatomy (recurring); The O.C.; Friends; Boston Public; Undeclared; Judging Amy; ER; Seinfeld; Caroline In The City; Days Of Our Lives; and Passions. She was a series regular on Chicken Soup with Lynn Redgrave. Film Credits include Self-Medicated, Caramel, Slightly Thicker Than Water, Drop Dead Fred, Mommie Dearest, and Broken Hart.
As "Babet" in He Hunts at the Geffen Playhouse, Cathy received an Ovation Award Nomination. Some of her favorite roles are: Vera in Change Beds and Dance at The Secret Rose Theatre (World Premiere); Francine in Who Lives? at the 24th Street Theatre; The Glass Menagerie (co-starring with her mother Mary Healy); The Tangled Snarl at the Santa Monica Playhouse; and Shadow Of A Gunman at Theatre Exchange - produced bt Brian Dennehy and directed by Richard Masur.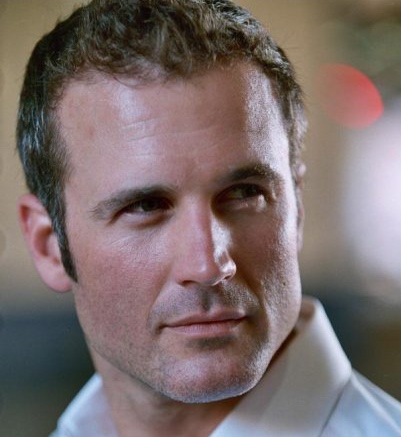 JOEL LAMBERT (Adam)
Joel Lambert is an ex-Navy SEAL who served for ten years, experiencing combat in places like Kosovo and Afghanistan. He has been able to bring his military experience to the big screen with roles in Transformers and Transformers: Revenge Of The Fallen and in television shows such as Jericho and a starring role in Crisis: New York Underwater. Joel has branched out with dramatic roles in Mad Men and The Storm. Currently, he is attached to the new James Jacks/John Cameron feature, Tuhon, in his first major film role.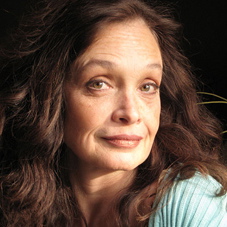 DEBORAH VAN VALKENBURGH (Gypsy Woman)
A Fine Arts graduate of Pratt Institute, Deborah plunged into show business with her theatrical debut on Broadway in the revival of HAIR.
This was swiftly followed by her memorable performance as "Mercy" in the cult classic film The Warriors for director Walter Hill, then 5 years as "Jackie Rush" on the ever-popular sitcom Too Close For Comfort.
Stage credits include Hedda Gabler at The Odyssey Theatre; long-running hits The Book Of Liz and Tamara; Brooklyn Boy, The Goat or Who Is Sylvia?, The Beauty Queen Of Leenan, Picasso At The Lapin Agile, and Burn This for San Diego REP; Antigone and Old Times at South Coast REP; Dancing At Lughnasa at both SCR and The Arizona Theatre Co. where she received an AriZoni Award for her performance as "Maggie". Deborah has also appeared in abundant musicals including I Love You You're Perfect Now Change, Company, Hello Again, Club Termina, Ruby's Bucket Of Blood, Pump Boys & Dinettes, and Livin' Dolls (by Marc Shaiman & Scott Wittman).
Extensive Film and Television credits include Rob Zombie's The Devil's Rejects; Criminal (for Clooney/Soderbergh's Section Eight Productions); Walter Hill's Streets Of Fire; William Friedkin's Rampage; Free Enterprise; Road To Hell; Mean Guns; Brainsmasher: A Love Story; Firestarter: Rekindled; and A Bunny's Tale; and numerous appearances on such shows as Ghost Whisperer, The Unit, Without A Trace, Criminal Minds, Cold Case, The Shield, Mystery Woman, ER, The Event, and Law And Order: Los Angeles.
Deborah's art still flourishes and, currently, her line of JOURNEY CARDS is available at CRAVE in Studio City, Ca.
KATHYJEAN HARRIS (Britta)
Kathyjean loved playing the dizzy Britta in Broken Hart. In addition to this unique comedy, another favorite film role was the distraught wife and mother in the drama The Violent Ones. A member of AEA as well as SAG, her favorite stage roles include Jane in Absurd Person Singular, Mary Warren in The Crucible, and Mayella in To Kill A Mockingbird. In addition to acting, her true loves are her dogs, Daisy and Felix, and all horses!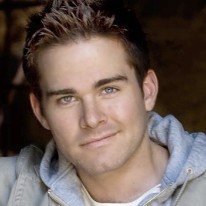 MATT MARSH (Benjamin)
A true blend of a Midwest gentleman and a California goofball, Matt Marsh is the kind of fervent and intuitive actor that can bring any character to life. He's been a nerdy winner and the All-American funny white boy for various Comedy Central productions and Nickelodeon's
Just Jordan
. Matt also occasionally wears a cloak of a more serious nature for
CSI: NY
and
Criminal Minds
. Currently, Matt is employed through Swordplay Fencing (www.swordplay.com). Swordplay is committed to bringing any Birthday party to life with Jedi Knights, Indiana Jones, or Super Hero themes - you choose. Keep in touch at mattmarshonline.com!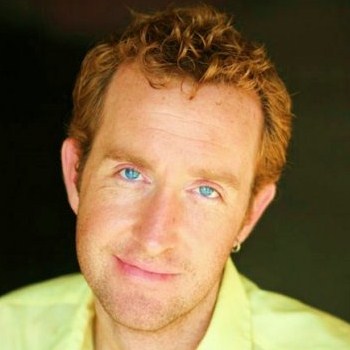 TIMOTHY COULTAS (Kissing Man)
Tim appears courtesy of the Make-Out Artists Guild. From the 4th Grade playground with Sara Culty to the Kissing Booth with Vaginal Davis, Tim has had a long and lustrous lip-locking career. He is thrilled to be part of such a stand out film as Broken Hart and can't wait to be part of Michael's next one! His advice to actors: "Be prepared for anything. And always have plenty of breath mints."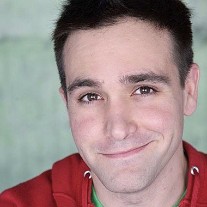 KENTON LANE (Cupid)
Kenton is a native of the nation's most middle state - Kansas. After graduating from Wichita State University with a BFA in Theatre (and armed with only blind ambition, elated innocence, and his beloved cat Salem), Kenton made the trek to Los Angeles. Since arriving, he has been fortunate to work on several projects including the short films The One Who Got Away and the Iris Prize Nominated Broken Hart.